The Global Partnership for




Transformative Social Work
is pleased to announce our first California
"Transforming Social Work" Gathering
April 12 – 15, 2018 Marconi Conference Center Marshall California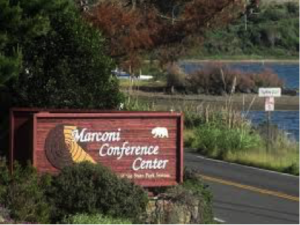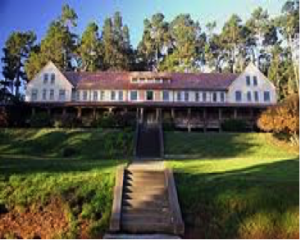 After 18 annual conferences ("Gatherings") in Vermont and three in Europe, we are happy to announce our first U.S. west coast Gathering. Our venue is the Marconi Conference Center, a beautiful, natural setting overlooking Tomales Bay and near the Pt Reyes National Seashore in California. Comfortable lodging and great food too!
Our focus is social construction and "postmodern" thought and their transformative potential for education, practice, and research in social work or closely related fields. Therefore, it is expected that participants will have a background and interest in these areas.
If you are looking for a different kind of conference experience, one that is small (less than 50 participants), highly participatory, relational, and based on dialogue rather than formal presentations, you should consider joining us.
For more information and to request an invitation letter, please complete the "join our mailing list" form. In the "other activities" box write "2018 California Gathering".
We look forward to hearing from you!
Comments from Past Participants:
It was a lovely and wonderful experience, and to meet like-minded individuals who are passionate about reconfiguring social work in new ways. Andrew Hoang, PhD student, University of Hong Kong
I want to thank you so much for the hospitality, sharing your experiences & constructive ideas. I've never felt so comfortable & at home, in the midst of intellectuals, as I did the last 3 days! & as I've said before, simplicity matters! Aster Tecle, Assistant Professor, University of Utah
My thanks go out to you for continuing this wonderful tradition and making these gatherings happen. They create the relationships and dynamics so needed for open exchange of ideas, a space of resistance against the pressured outcome orientation, and a space of free play. They fill me with inspiration and glee. Uta Marie Walter, Professor, Alice Salomon Hochschule, Berlin Germany
The environment and people were extraordinarily thought provoking, stimulating, and welcoming. This is why I went into social work, and these are the kinds of experiences and interactions I hoped to co-create with the people I have worked with in the past and present. Halim Faisal, Clinical Social Worker, Valdosta, Georgia, USA
I had a really great few days and learned/relearned a lot in the company of the brightest and kindest people. Erna O'Connor, Assistant Professor, Trinity College, Dublin Ireland
It really was a special experience that I will surely be processing and appreciating for a long time to come. Jaime Lenet, PhD Student, McGill University, Montreal Canada
As always, I absorbed some great energy and feel like I can get back to my work, not just the job. Rick Spano, Associate Professor, University of Kansas